2020 GLOBAL MANAGEMENT CHALLENGE WINNERS ANNOUNCED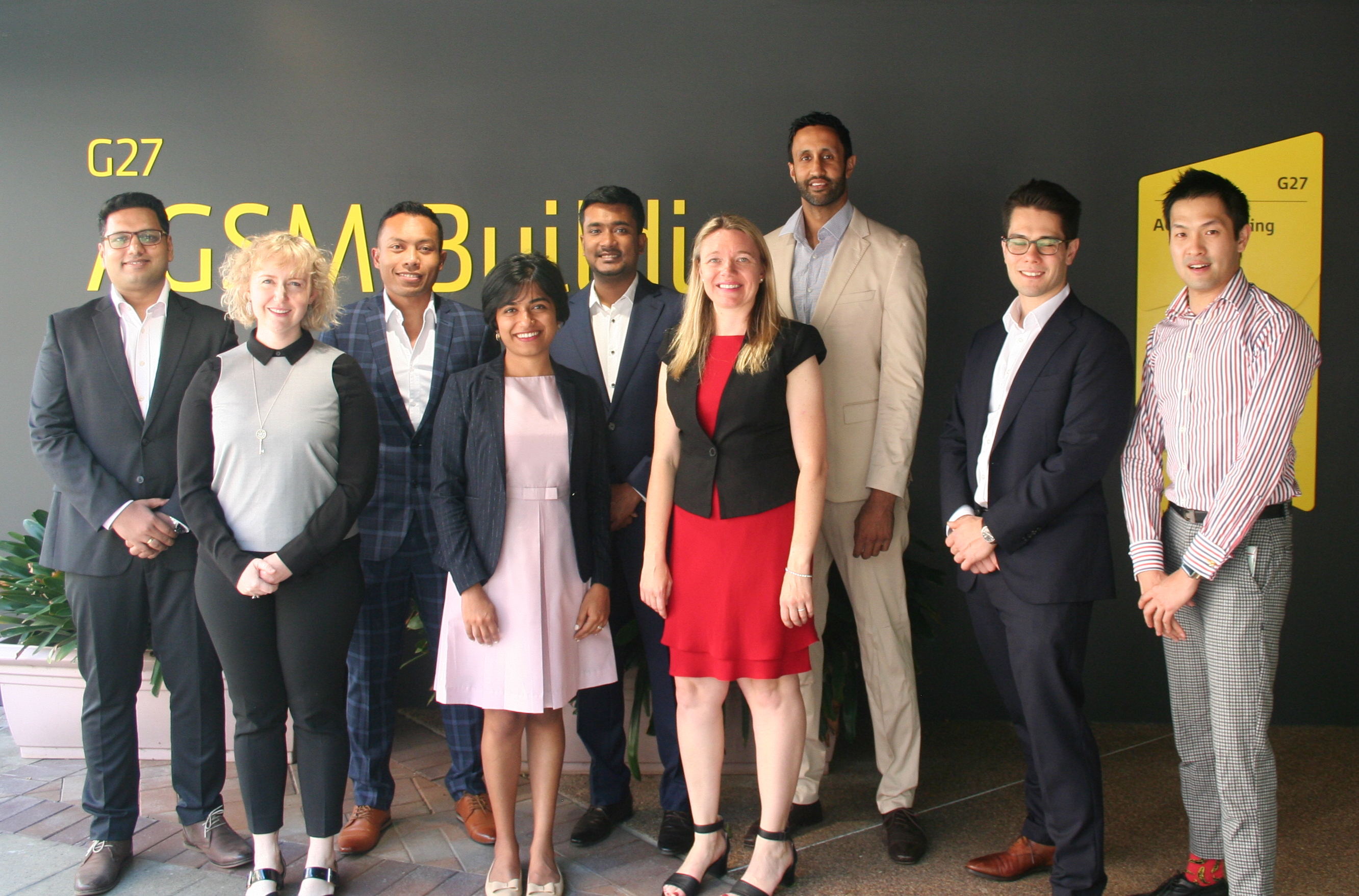 AGSM Team Members from Team Koala and Team Banksia with (2nd Left) AGSM's Courtney Wright (Director, Career Accelerator), and (6th Left) Petra Langan-Stark (Career Development Program Officer).
November 2020: The Winner was Team Koala from AGSM (Australian School of Management), with Team Banksia (AGSM) second, and third Australian Institute of Higher Education's Team AIHE1. See the full announcement on the GMC page.
Consensus runs the World's Largest Strategy & Management Competition, the Global Management Challenge in Australia & New Zealand. Started in Portugal 40 years ago, it is run in 37 countries with the winner of each country competing to be the world-wide Winner. Entries are now open for any team of 3-5 people to enter the 2021 Global Management Challenge.
CONSENSUS AWARDS WINNERS ANNOUNCED

October 2020: We have announced the two Winners of the first round of 2020 Consensus Awards – one Consensus Software Award and one Consensus Innovation Award – click on the Awards pages to see the results!

We are now open to the end of November for the second round of 2020 Consensus Awards across all of our Awards programs. If you would like further information please call us on +61 413 309 056.
Consensus Awards are the most successful innovation awards in the world with 9 out of 10 winners going on to enjoy worldwide success. We have more than 180 judges who have conducted more than 1,200 evaluations of innovation over the last 20 years! Well known Atlassian & WiseTech Global are just two of over 200 winners.
The Consensus Group started in 1999 with a focus of recognising excellence through a range of programs. We are committed to supporting Australian and New Zealand innovation and we provide a development path and the tools for growth. Consensus works with selected Sponsors and Program Partners who can provide vital support services such as legal services, intellectual property protection, venture, and equity capital raising, media and public relations, and export and overseas venture partner facilitation.