GLOBAL MANAGEMENT CHALLENGE
THE WORLD'S LARGEST STRATEGY & MANAGEMENT COMPETITION
AUSTRALIAN WINNER ANNOUNCED – AGSM!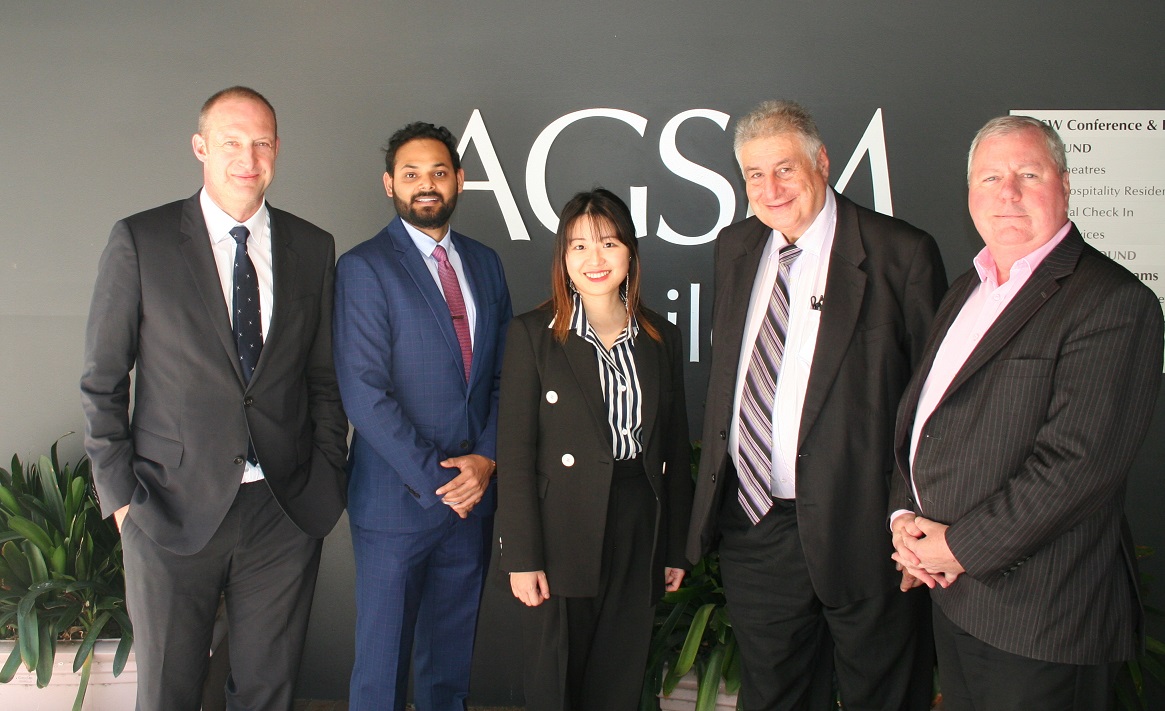 (L-R) Nick Wailes Director AGSM, Team Pinnacle Members Milan Bawa and Celia Tan, GMC Program Manager Len Norman, Julian Day CEO Consensus
A team from AGSM@UNSW Business School has won the Australian leg of the Global Management Challenge (GMC). Team Pinnacle will now represent Australia in Lisbon in early 2020 to compete against the winners of over 30 countries to decide on the worldwide winner. 2019 GMC Media Release.
The GMC is the world's largest Strategy and Management Competition. Started in Portugal 40 years ago, it simulates running a major fictitious corporation with teams having to manage the business over 5 Quarters. Click here to view GMC world-wide.
Consensus runs the GMC in Australia and New Zealand which simulates every aspect of managing a large business with the teams collectively making 185 business decisions over a five-week period. The GMC challenges teams to build the value of the corporation in terms of turnover, market share, and share value. In a safe environment, they can take risks and see the outcome of their decisions. Each Quarter they can then modify their approach to generate greater value. Most importantly they can try different management methods as a learning experience that relies upon excellent communication and teamwork between team members.
Professor Nick Wailes, Director of AGSM said "The GMC provides a fantastic opportunity for our MBA students to apply what they are learning in the classroom into a complex business environment and tests their ability to adapt and rethink their strategies. I'm delighted that a team of AGSM students, Team Pinnacle, won this year's Australian leg of the GMC and will go on to represent Australia in Lisbon next year."
AGSM students Milan Bawa and Celia Tan stated "Competing in GMC has been a great learning experience for our team. The competition challenged us to develop a strategy that we truly believed in. We were able to understand the intricate connections between internal (marketing, finance, operations, HR) and external factors (economy, exchange rates, competitors) impacting our organization's success, and refine our decisions quarter by quarter to complement our corporate strategy. We are so excited to have won the GMC Australia 2019 and we feel so privileged to be able to represent Australia in Portugal next year".
We are open for Entries in the 2020 GMC which starts in April. There are special Earlybird Discounts for teams that enter before the end of November 2019. Challenge yourself, your colleagues and put a team together. Teams are of 5 people and should be multi-disciplinary as you'll be managing a fictitious business and collectively making many business decisions. If you would like further details, please send us an email.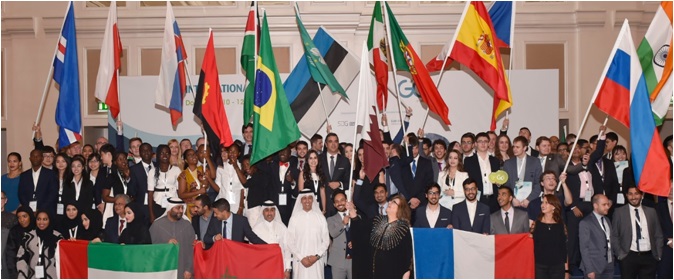 Finalists of the Global Management Challenge ready to compete for World Champion!
The consensus group was started in 1999 with our "Passion for Excellence" which is part of our DNA, and we are very excited to bring the GMC down-under.
Originally developed by a group of management researchers from the University of Strathclyde, in Scotland, the Global Management Challenge is the most popular management simulator in the whole world. Many countries organize the competition locally, and the International Final brings together competitors from such diverse origins such as Canada, Brazil, Kuwait, Poland, Spain, and China. See all the Countries here.