CSAresults2003


2003 Consensus Software Awards
We are proud that the 2003 Consensus Software Awards were sponsored by …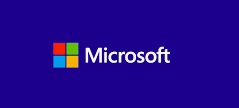 About the 2003 Consensus Software Awards
Congratulations to everyone that took part in the 2003 Consensus Software Awards and thank you to our sponsors Microsoft and Sapphire Technologies, and also to Senator Richard Alston for his continued support making the Consensus Software Awards the longest-running independent program for Australian designed software.
Many thanks to Senator Richard Alston, Minister for Communications and Information Technology and Mr. Steve Vamos, Managing Director, Microsoft Pty Ltd for presenting the 2003 Consensus Software Awards on Tuesday 29th April 2003 at the Sheraton on the Park Hotel, and to everyone that attended or contributed to the 2003 program. 
Winners and Finalists will shortly receive copies of the Judges' Citations, photographs taken on the night and an invitation to license the 'Endorsed by Consensus' logo to assist in the on-going promotion of their achievement.  The reproduction on the right shows the full-colour version which is also available in black & white outline and a variety of other formats and can be used for a full twelve months for $1,500 plus GST.
In presenting the Awards, Senator Alston said, "The Consensus Software Awards have become something of a crystal ball for anyone wanting a glimpse of the future of the Australian software sector. That has a lot to do with the performance-based judging criteria used to decide the winners, but it also has a lot to do with the fact that Consensus Award doesn't begin and end with a hand-shake on Awards night".
 "The practice of offering targeted support services to finalists and winners, to help them better exploit their opportunities and reach their potential, has added real value and real substance to these awards. And that aspect of the awards has expanded even further this year, with winners to be provided with venture-capital consultancy services to inform them of their options and opportunities for business development and investment".
He concluded, "The Consensus Awards are about much more than applauding local innovation. They are about industry development. They are about identifying excellence and then helping it become par excellence".
2003 Consensus Software Awards

Winners and Finalists

Select the product name to view the original submission, Award Citation and contact details.

Avolution Pty Ltd

AVNotes/PDANotes Mobile Communications Solution 

AVNotes.com Pty Ltd

C4 COMMUNICATION PTY LTD

CMS Asset Solutions

dBASplus Pty Ltd

Evalu8 Pty Ltd

ESRI Australia Pty Ltd

ETT Access Pty Ltd

Exeige Pty Ltd

Freedomsoft/The Future is Freedom Pty Ltd

Fusion Technology

Intelligent Building Solutions

IntelliRAD Solutions Pty Ltd

Prism International

Proware

QikDraw Systems Pty Ltd

Qmastor Limited

SoftGen Australia Pty Ltd

Sundata Pty Ltd

Systems Thinking Pty Ltd

True Life Anatomy Pty Ltd

Webtrack Media Pty Ltd

Whitech Pty Ltd

Congratulations to all Winners and Finalists
2003 EVENT PHOTOS
D1P24 Simply ObjectS Modeller (and 11)

 D1P23 Quad

D1P22 Evalua8

D1P21 Qiklink

D1P20 Vision

D1P19 The Service Manager

D1P18 Pit to Port

D1P17 ePAX

D1P16 Abacus

D1P15 PhotoTeller

D1P14 AVNotes

D1P13 EView

D1P12 PATLOK

D2P06

D1P10 Risk Insight

D1P09 True Life Anatomy (and 08)

D1P07 Asset LiveTrack

D1P06 Freedomsoft

D1P05 Tikit3

D1P04 CallQA

D1P03 Webtrack

D2P09
D3P02 Hugh Gyton

D3P17 Senator Richard Alston

D3P24 Steve Vamos

D5P10 Avolution

D7P63

D7P54 Microsoft
D3P08 Senator Richard Alston

 D4P29 Julian Day

D4P43 Mike Weale

D7P72 Julian Day, Richard Hogg and Senator Richard Alston

D5P04 Proware (and 02,03)

D5P05 AVNotes (and 11,12)

D5P06 Starfish

D5P08 Sapphire

D5P13 Webtrack

D5P19 AVNotes

D6P25 Microsoft (and D5P22, 23,24)

D5P16 EView (and 14,15)

D5P17 Austrade

D6P26 TLA

D6P27 ACS

D6P29 ePAX (and 28)
| | |
| --- | --- |
| | |
| D6P33 Vision (and 34) | D6P37 Qmastor (and 36) |
| | |
| D6P40 Phototeller (and 38, 39) | D6P41 (and 42) |
| | |
| D6P43 Simply (and 44) | D6P45 Webtrack (and 46) |
| | |
| D7P51 | D7P53 Simply (and 52) |
| | |
| D7P55 Howarth | D7P56 Proware |
D6P48 Simply (and 47, 49)

D7P50 Invest UK & EDS

D7P57 CMS

D7P59 (and 58,60)

D7P67 CMS (and 64 to 66)

D7P68 Quad (and 69)

D7P71 Evalu8 (and 70)

D

D6P30 ACS Starfish (and 31)

D6P32 Vision